About Us
We first met in 1989…
…at Brigham Young University. Our first dance was to a B-52's song (Love Shack).  We fell in love, got married, and moved back to Julie's hometown in North Carolina.  We recently moved away from the hometown but we're still in North Carolina. We have five kids and one son-in-law. We love to travel, play games with our family, watch movies, eat delicious food, and play PICKLEBALL!
About Rick
Technology is in my DNA.  I got my start in the internet before the internet was really a thing.  I cut my teeth developing an internet site for a major corporation–along with developing the database for that same company–which sold over 40,000 products. From there, I turned to marketing that website through email, SEO, SEM, social media, and more.  By the time I left, that website was making 80 million per year and generating most of the revenue for the company.
Since that time I've gone on to other projects including writing patents for medical devices; but I always come back to my passion, which is Web development, Internet Marketing, and IT.
When I'm not tinkering in technology (which isn't very often) I love to grill out,  hike whenever I can, ride bikes, and play pickleball.   I love to lift weights and kayak.  Since I live in North Carolina, you know I'm a basketball fan, but I love football too. I grew up about 15 minutes from southern California beaches, so I head to the North Carolina beaches on occasion as well.
Fun fact about me: I played water polo in high school and a little in college.  I don't get to play much anymore because all the ponies drowned (just kidding)!
I've used and am familiar with tons of technology platforms.  I've done the hard work so you don't have to!   My goal is to make things easy for you. I'd love to help you from drowning in technology and the everyday overwhelming work that comes from running your own business.  Reach out to us!
–Rick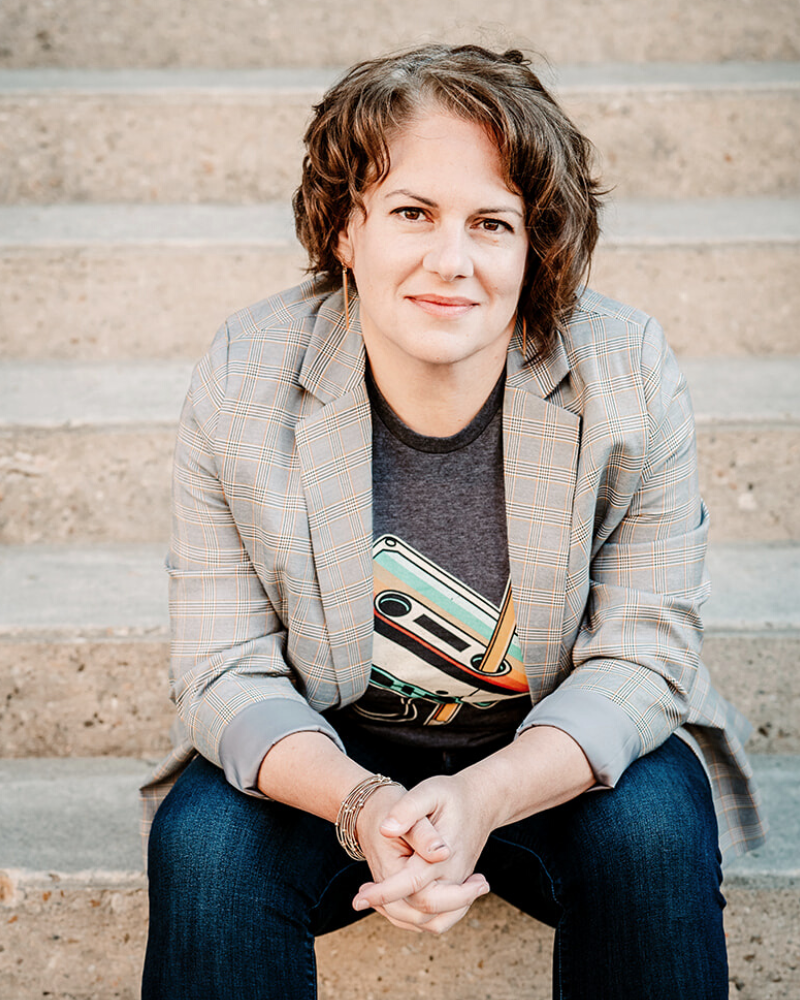 About Julie
I've always been interested in creative pursuits.  As a child I remember drawing, like, all the time.  Creating toys or make-believe props was also a common pastime.  In fact, my mother told me that she would have to throw things away while I wasn't looking because I'd protest and say I could make Barbie furniture out of it.
I've kept up the pursuit of creative endeavors over the years, but it's looked different through different seasons.  When my kids were very little I used to enjoy rubber stamping.  I started a recipe blog in 2011 with multiple contributors; it's still going, with me and my sister who are still cooking and posting when we can.  Currently, I spend time card making (rubber stamping again!) and selling, along with learning jump rope skills and trying to up my pickleball game.
I love the thrill of acquiring a new skill, a talent that makes me ideally suited for the virtual support world.  There are so many user platforms out there. How exciting to learn new ones as new clients come in with their unique needs!
I feel like I've spent my whole life preparing for a career as a virtual support specialist.  I've honed all kinds of skills and talents while stepping in and out of the  various opportunities presented to me.  Homeschooling by itself (all five kids for their entire school careers….well, one more to go…class of 2026!) has given me ample opportunities to grow and learn.  I've helped several organizations launch their first websites and served on the Board of Directors for a national homeschool organization for a total of six years.  I volunteered as a graphics specialist for a website for the empowerment of mothers.  I even designed an author's book cover for publication!  There are so many more experiences…too many to share.  I know I can help you with a project!
So for now, here are some fun details about me.  I love: dark chocolate, strength training, jumping rope, various crafts, PICKLEBALL, kayaking, singing alone in my car, creating Google sheets, gardening, cooking (NOT cleaning), Sunday naps, my life coach, homemade bread with butter, and daydreaming manifesting the future.  I hate: green peppers, when people scrape their fork against their teeth, and spiders.
–Julie
Our Family
As of 2017
This is our most recent family portrait, taken aboard a Disney cruise.  We decided to wear all Marvel Tshirts for this informal and fun photo shoot!  Though it's a few years old, we are still a family of 8 (including that tall son-in-law!).
What's Up With the whole "cricketleg" thing?
If you've read this far, you deserve to know.  It's not super exciting.  It's just that Julie has been "cricketleg" for a long time due to her Restless Leg Syndrome.  And it's just become a bit of an identity for the last 25 years or so. It was her idea to start this business, so….Cricketleg Solutions was born!
See, we told you it wasn't all that exciting.